There are many ways adults can get connected to the body of the church. Please contact the church office for additional information about each of these programs.
Sunday School @ 9:00 on Sunday mornings 
Wisdom Class – This class meets in the Wisdom classroom in the Education Building.  The curriculum is typically based on the further study of the bible. Join us for a cup of coffee and in depth conversation to continue growing in the Word of God.
Home Builders

– This class also meets in the Education Building. The focus of this group is on parenting – whether your kids are infants or college age – we all can use some tips to ensure our kids are brought up in Christ's love. Come join us!
Praying Piecers
Do you love to quilt? Or love to learn how to Quilt? This is the group for you.

They focus on making quilts to support mission work such has those in hospitals, veterans, or silent auction items for the church.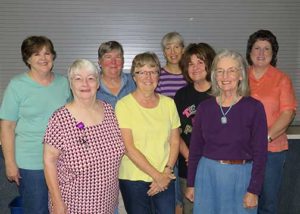 The church has a strong presence of people who have been on the Emmaus Walk. This is a very intense personal journey that tests and grows your relationship with Christ. The next Walks are scheduled for the Spring of 2023 (exact dates to be determined.) For more information about this program, visit the Brazos Valley Emmaus website at:  http://www.bvemmaus.org/

Men's Walk~~Spring 2023 to be determined
Women's Walk~~Spring 2023 to be determined 
Emmaus Group Meetings 
Have you completed your walk to Emmaus and want to continue to build relationships with those who have been on the journey? Continue the relationships with individuals who have been on the walk to Emmaus and with God by attending weekly breakfast get togethers. The Men and Women groups meet on separate days. Contact the church office for meeting information.
Women's Small Groups 
Small groups are a good way to plug into the church body and get to know the scriptures in a more intimate way. New Bible Study groups will be forming soon~watch this website for up-to-date information on these groups.