THE NEW SANCTUARY IS HERE! 
The construction of the new Sanctuary began in September 2016 and we held our first service in the new church on Easter Day 2017.
The church has the ambitious goal of raising the funds to payoff the church as soon as possible. Please consider giving to this worthy cause. 
Contact the church office to find out how you can make a donation.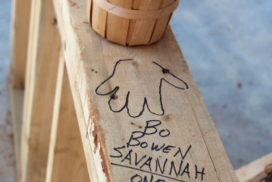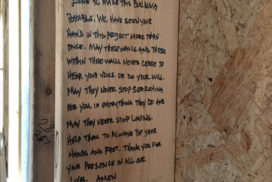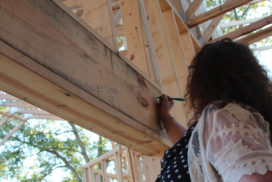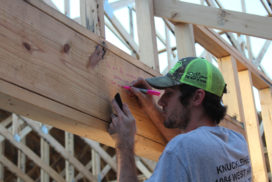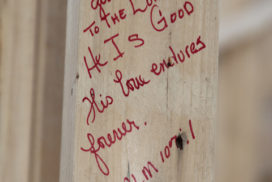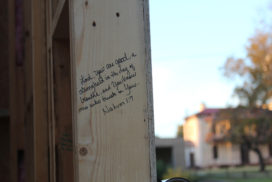 The Congregation was able to write their
favorite verses on the studs during construction.